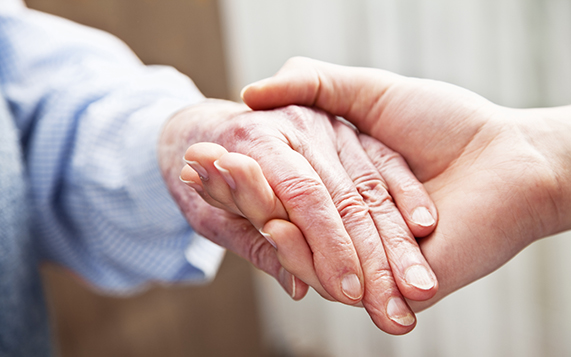 Equator Personnel always seeks to attract enthusiastic, dynamic and motivated staff to support our ever growing clientele. We support our office staff through HR best practice.
We create environment that support work life balance through part time, flexible working and company supported training to achiesve full staff potential.
RGN/RMN DAYS/NIGHTS
ABOUT THE ROLE
Equator Personnel Ltd is looking for a Registered Nurse (RGN/RMN) to offer clinical care to our residents in a residential and nursing home. You'll look after the physical, psychological and social needs of our residents to help us deliver the quality care they deserve. We'll look to you to create a safe and supportive environment for residents with range of physical and mental needs, whilst also relying on your professional judgement to make critical clinical decisions. You can expect a wide range of responsibilities, from developing tailored care plans to providing medicine safely and delivering excellence across everything you do. As a Registered Nurse (RGN/RMN), you'll have the autonomy to do things the right way and be truly valued and respected for what you do. You will reassure relatives with your professional approach to residents well being.
ABOUT YOU
You'll need to have current NMC registration and a good knowledge of the most up-to-date clinical practices to join us as a Registered Nurse (RGN/RMN). Experience of producing well-developed care plans and detailed risk assessments is important too, as is an understanding of regulatory frameworks, including DoLs/MCA and Royal Pharmaceutical guidelines. Dedicated and compassionate, you'll pride yourself on your person-centred, thoughtful approach to nursing.
Rates: £23,050 PA
Reference ID: RN
Send your CV to

This email address is being protected from spambots. You need JavaScript enabled to view it.
PHYSIOTHERAPIST
Equator Personnel Ltd is seeking an enthusiastic and dynamic physiotherapist to join our expanding team of locum physiotherapist. You will be responsible for independently managing a varied caseload of musculoskeletal complaints, including assessment and treatment. You will need to demonstrate exceptional clinical and interpersonal skills and be extremely good at sole working.
Develop new patient base.
Patient caseload which are:
Private self-referred
Medico-legal rehab instructions
Essential requirements;
BSc Physiotherapy
HCPC and CSP registration
Desirable;
BSc Physiotherapy
Experience of working in private practice
Dry needling/acupuncture
If you are interested in this role, please apply with a CV and cover letter.
Job Types: Contract
Licence:
HCPC (Health and Care Professionals Council ) registration
Benefits:
Flexible schedule
On-site parking
Salary: £23,050 PA
Job ID: Physio
Social Worker
Equator Personnel Ltd has an exciting opportunity to join us as a Social Worker based at our office in Slough Berkshire. You will join us on contract basis, working flexible shift  in return competitive salary
Our Social Worker will receive and respond appropriately to all referrals and requests made. These referrals will be working with vulnerable people including those with Mental Health concerns, homelessness, deportees, repatriations, older people, victims of internet scams and destitute persons.
Responsibilities as our Social Worker:
Respond to referrals from various agencies, working with a variety of vulnerable people.
Engage with casework and project work to agreed professional standards
Work within agency guidelines, using initiative appropriately when working alone; and seeking advice/guidance from colleagues when necessary
Retain a critical awareness of issues identified through their work and to bring those issues to the attention of the team, as consistent with the aims and objectives of the agency and with regard to agency resources
Retain an up-to-date working knowledge of current legislation and guidance affecting Social Work practice and the day to day operation of the agency and consistently share this knowledge with the rest of the team
Make and maintain effective professional links with relevant agencies both on and off the airport
Undertake training/development initiatives as required
Participate positively in planning and developing the work of the agency, proposing and implementing appropriate initiatives identified through current workload and in discussion with the staff team
Participate in the agency's Emergency Response, as required, including briefing and debriefing
What we're looking for in our Social Worker:
You will be passionate about social work
Have a record of upholding human rights, be an excellent communicator (verbally and in writing)
Be an effective online 'researcher'
Be an effective problem solver
Have a 'can-do attitude'
Enjoy learning and embrace positive change
If you're looking for a new challenge, please click apply now to be considered as our Social Worker!
We look forward to hearing from you.
Rates: £23,500 PA.
Job Id: SW
Send CV to: This email address is being protected from spambots. You need JavaScript enabled to view it.